Lining 42" & 60" RCP in Fulton County, GA
Lining 42" and 60" RCP in Fulton County, GA
Fulton County, GA has a series of RCP line segments in close proximity to the Chattahoochee River. Recently, these segments have witnessed infiltration when river overflows occurred. The decision was made to fully renew these segments, however a trenchless technology was necessary due to the busy suburban location.
Choosing Spiral Wound Lining
Spiral Wound liners were chosen as the best trenchless pipe lining method for this project.  The two diameters required different Spiral Wound methods; SPR™ and SPR™TF. 
SPR™ was utilized to line the 60″ segments. Once the pipe was lined from manhole to manhole, the annular space would be grouted. SPR™TF would be used for the 42″ segment. The SPR™TF lining system boasts a traversing machine with hydraulically powered arms. These arms line the PVC tightly against the host pipe wall, meaning no annular space grouting was required.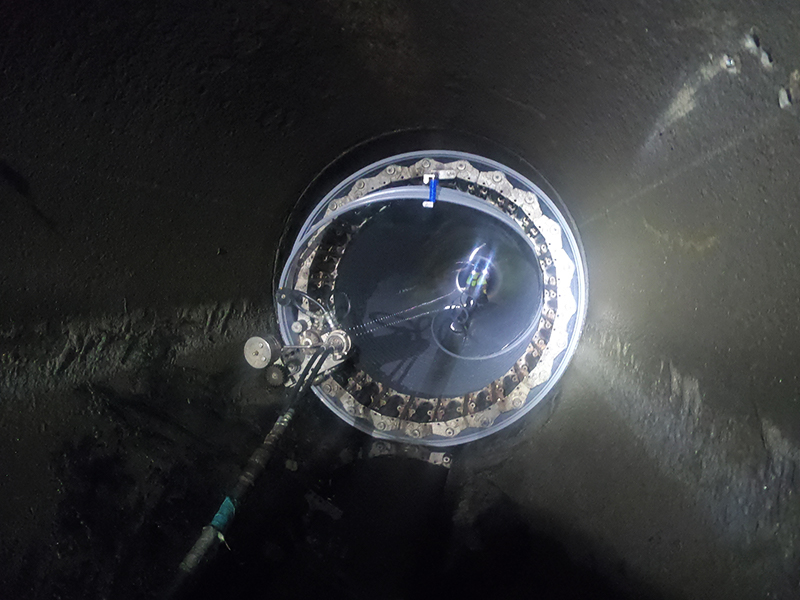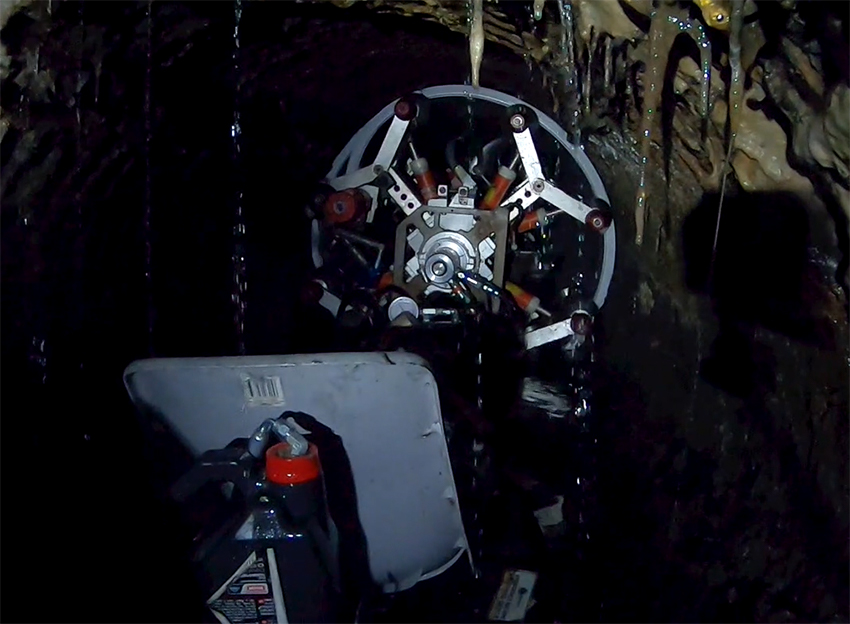 "Riverside was an extremely challenging project due to the river being so close & the heavy rainfall we experienced during the project. The SPR lining was ideal for this type of project allowing us flexibility with the conditions out of our control & minimize the disturbance to the community around us. "
– Mike Lawson, Project Manager, Ruby-Collins Inc.
Project Challenges & Completion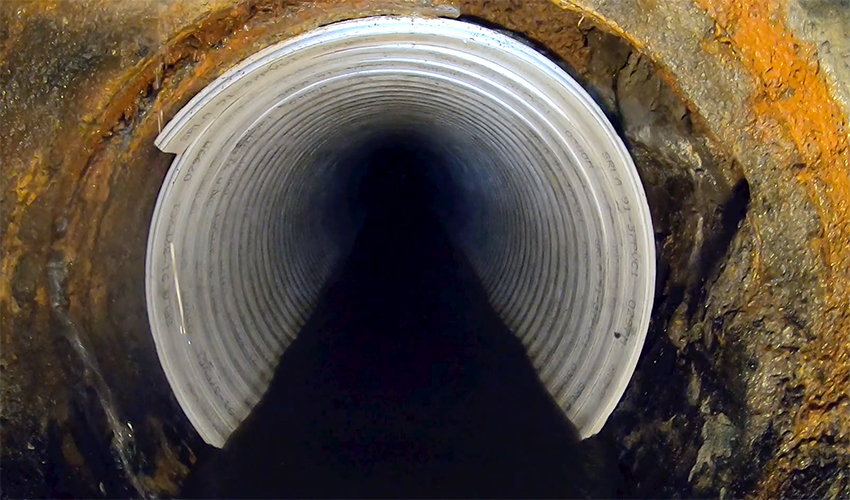 The contractor for the project, Ruby-Collins Inc., witnessed some challenges due to extremely high flow rates as well as ground water infiltration from the river after rain events. The project site had several days of rain and high flows within the pipelines. Although some delays occurred, lining continued when live flows were present; a major benefit of Spiral Wound lining. 
Although Ruby-Collins has experience with SPR™, this marked their first project using the SPR™TF method. The SPR™TF training sessions required a coordinated digital effort due to the COVID-19 pandemic. This included days of technical support and mock winding above-ground.
The combined effort proved successful; over 400 LF of the 42″ pipe and over 1,100 LF of 60″ pipe were fully restored using the two Spiral Wound methods.
About Our Spiral Wound Installer
Ruby-Collins, Inc. is headquartered out of Smyrna, Georgia and mainly performs work in Georgia, Florida, North Carolina, and South Carolina. Ruby-Collins, Inc. specializes in Water and Wastewater Treatment Facilities, Utilities of all sizes, Sanitary Sewer Systems, Storm Water Systems, Water Systems and Force Mains, Pump Stations, and Tunnels.
Pipe Rehabilitation Project in the Southeast?