Large Diameter Spiral Wound in Kansas City
Large Diameter Spiral Wound in Kansas City
Kansas City Water Services (KCWS) desired to rehabilitate a very old and large pipe located beneath the heart of Kansas City, MO. As a result of the pipe's age and deterioration, a crack formed and caused the ultimate need for rehabilitation. The project was competitively bid in February 2014 with an anticipated start for mid-summer 2014. Prior to contract award, an engineered design solution specifying Sekisui's SPR™ technology was provided to the owner. The design was received, reviewed, and approved by KCWS; SAK Construction, LLC was issued a firm contract and a formal notice to proceed. The construction started in late August 2014.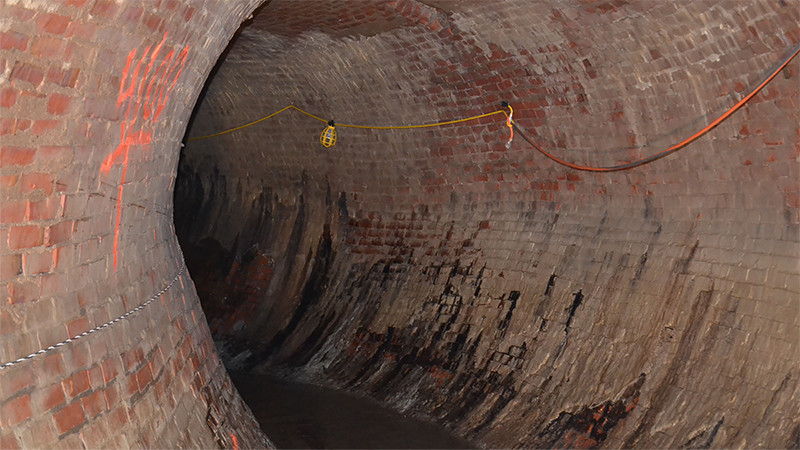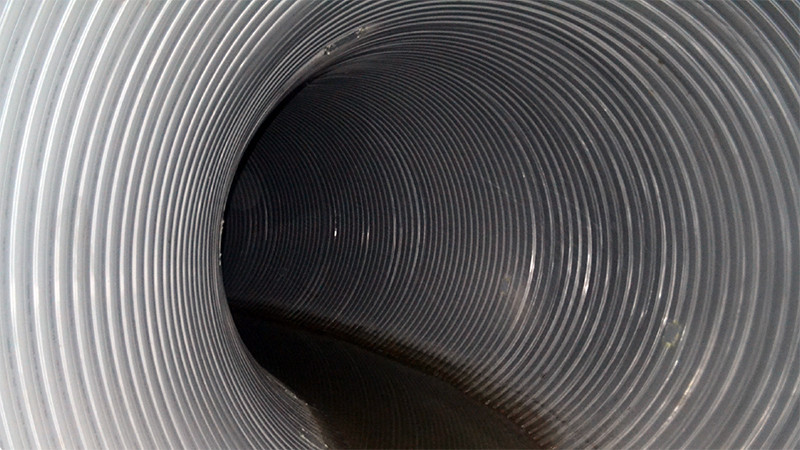 While the lining process had to be completed under four lanes of heavy traffic, this was the least of potential obstacles. The original 125-year-old sewer was a massive 114" circular brick pipe with many design challenges. To begin with, depths reached a great distance of 35 ft. from the surface. Additional factors like technology-dependent bypass pumping, unexpected storm surcharging, soil and slope concerns, limited access, and two sweeping 90 degree bends with tight radii also had to be considered in the demanding design phase. Due to the multitude of design considerations, SPR™ proved to be the perfect solution for the project.  
The Spiral Wound Solution
The SPR™ design called for installation of a 100" ID liner with steel reinforcement. The primary reason behind utilizing the 100" ID was attributed to internal dimensions of the host varying from 108.5" – 114" with significant deflection at the 4 o'clock and 7 o'clock positions in the crown of the pipe. The dimensions were verified by Spiral Wound installer, SAK utilizing laser profiling equipment, taken every four feet. Although cross-sectional loss occurred, the flow capacity was increased due to SPR™. 
This project was completed on time, on budget, while having nearly zero impact on the local community. Most importantly, Sekisui and SAK were able to provide the fully structural, 50 year design with improved hydraulic flows for the 125-year-old combined sewer.
About Our Spiral Wound Installer