History of SEKISUI SPR Americas: Trenchless Lining Technology
Were you aware that SEKISUI SPR Americas, located in North America, is one of the eleven subsidiaries of SEKISUI America Corporation? Since 1947, SEKISUI has been an innovative industry-leading global brand providing various technological solutions to many key markets. 
One of the SEKISUI SPR Americas specialties is providing municipalities, contractors, and firms with spiral wound pipeliners, a trenchless lining technology. This trenchless rehabilitation solution has come a long way. 
Learn more about how the American sector of SEKISUI began and the history of the brand and SEKISUI SPR Americas. We hope that you can fully understand the incredible evolution of trenchless technology and SEKISUI America after reviewing our rich history. 
A Timeline of SEKISUI's Trenchless Lining Technology
Without further ado, let's cover the key parts of the interesting history of SEKISUI SPR America through an easy-to-understand timeline. After reading through it, you will hopefully understand how significant of an impact this brand has had in various industries. You will also learn why its innovative and ingenious trenchless lining technology has been revolutionary. 
1947 – SEKISUI Brand is Established
The SEKISUI brand was founded in 1947 and began as a general plastics business. This company was the first recipient of Japan's first-ever injection molding machine, which allowed SEKISUI to become fully operational as an automatic injection molding business in 1948. 
One of the brand's first big projects was manufacturing ball-point pen barrels. Shortly afterward, this brand changed its company name to SEKISUI Chemical Co., LTD.
1950 – The Creation of Cellophane Tape
In 1950, SEKISUI created Cellophane Tape that has become one of the SEKISUI CHEMICAL Group's best and longest selling innovative products. This invention came about when the brand took an interest in adhesive tape following World War II. This clever invention has led SEKISUI to develop many coating and adhesive technologies in the subsequent years. 
1952 – Eslon Pipe Production
SEKISUI made its first foray into the piping industry in 1952 when it opened the Kyoto Plant and began its full-scale manufacturing processes of ESLON pipes (PVC piping). ESLON pipes quickly became popular because they are lightweight and rustproof, which offered a new solution to traditional metal piping. 
Interestingly, in 1955, ESLON pipes became more usable because of the successful development of PVC pipe joints. Shortly after, SEKISUI expanded into many different areas with its ESLON pipes, including electricity, water supply and drainage, and gas. 
1956 – Eslon Rain Gutter Production
SEKISUI opened the Osaka Asahi Plant in 1956. This is significant because it was at this plant that the company developed ESLON rain gutters. As Japan's first plastic rain gutters, this product became popular quickly. The ESLON rain gutters were lightweight and rustproof like this brand's PVC piping.
1974 – Synthetic Lumber Production
How many companies can boast that they make incredibly durable synthetic lumber (FFU)? Not many. SEKISUI began full-scale production of its ESLON synthetic Neo Lumber FFU in 1974. This product is lightweight and corrosive resistant and features a natural wood-like texture. 
To make this product as durable as possible, SEKISUI strengthened it with glass fiber of rigid and robust urethane foam. This brand's synthetic lumber quickly became a go-to resource in many fields, including the railway industry. Often the SEKISUI synthetic lumber is utilized as railroad sleepers by countries worldwide, including Japan.
1983 & 1986 – SEKISUI America Corporation Established and SPR Method Introduced
It was in 1983 that SEKISUI America Corporation was established. Three years later, in 1986, this North American subsidiary established the revolutionary SPR method for pipeline renewal by bringing in production methods from Rib Loc Systems situated in the Netherlands. 
SEKISUI Chemical Group developed this method to solve the aging infrastructure issues that many countries are facing throughout the world. Unsurprisingly, with their experience with PVC piping and various industry solution developments, the SPR method has proved successful. 
The SPR method can be utilized to restore old piping infrastructure for decades while maintaining sewage flow without digging. Since this method has become incredibly invaluable in the industry, many countries are beginning to realize its capabilities. That's likely why the SPR method has become one of Japan's standard sewage pipe rehabilitation methods.
How Is SEKISUI Trenchless Lining Technology Different?
Unlike other companies in the industry, SEKISUI SPR offers a unique solution with its trenchless lining technology. Not only is the company's materials unique, but its processes are wholly different from what was previously seen years ago. 
SEKISUI SPR is uniquely capable of restoring old or damaged pipes through its trenchless pipe rehabilitation method that is entirely mechanical. With this method, municipalities and companies can significantly extend the lifetime of their pipelines without causing substantial harm to the environment.
So what exactly is the trenchless pipe lining technological solution that SEKISUI SPR America provides? This technology (commonly known as trenchless pipe rehabilitation) is an intriguing modern and cost-effective solution that allows municipalities, construction developers, and companies to restore deteriorated and aged pipelines without needing to spend a fortune on digging. 
Another key difference that defines SEKISUI SPR America as an industry leader is that their unique spiral wound lining methods are designed to last longer than the minimum 50-year design life industry requirement. This brand guarantees that its various trenchless lining methods remain serviceable after the 50-year mark, which is not something many companies can boast, especially the ones offering digging solutions.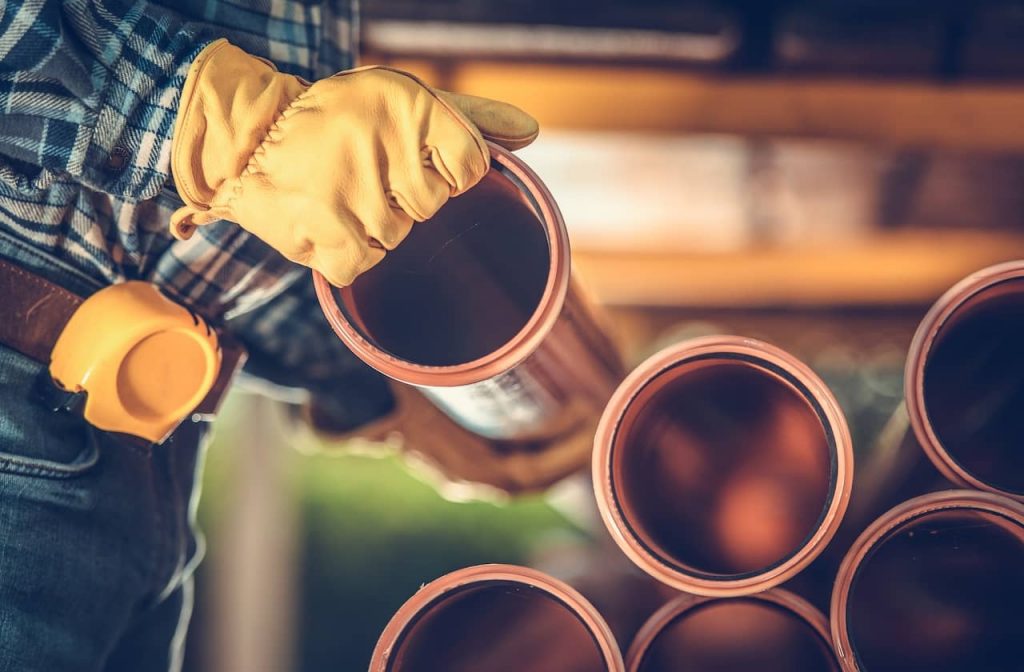 Turn To SEKISUI SPR America for Your Trenchless Lining Needs
It's evident by the revolutionary histories of SEKISUI and the SEKISUI SPR America subsidiary that several industries have benefitted from its innovative solutions. The SEKISUI SPR America trenchless lining technology is changing how municipalities, contractors, and firms choose to deal with the aging infrastructure issues. 
Since trenchless lining technology is cost-effective and considerably more environmentally-friendly than digging pipe solutions, it is worth considering, especially because it's a long-term solution of more than 50 years. Should you like to learn more about the SPR trenchless lining technology, you can get in touch with us and speak with one of our experts.