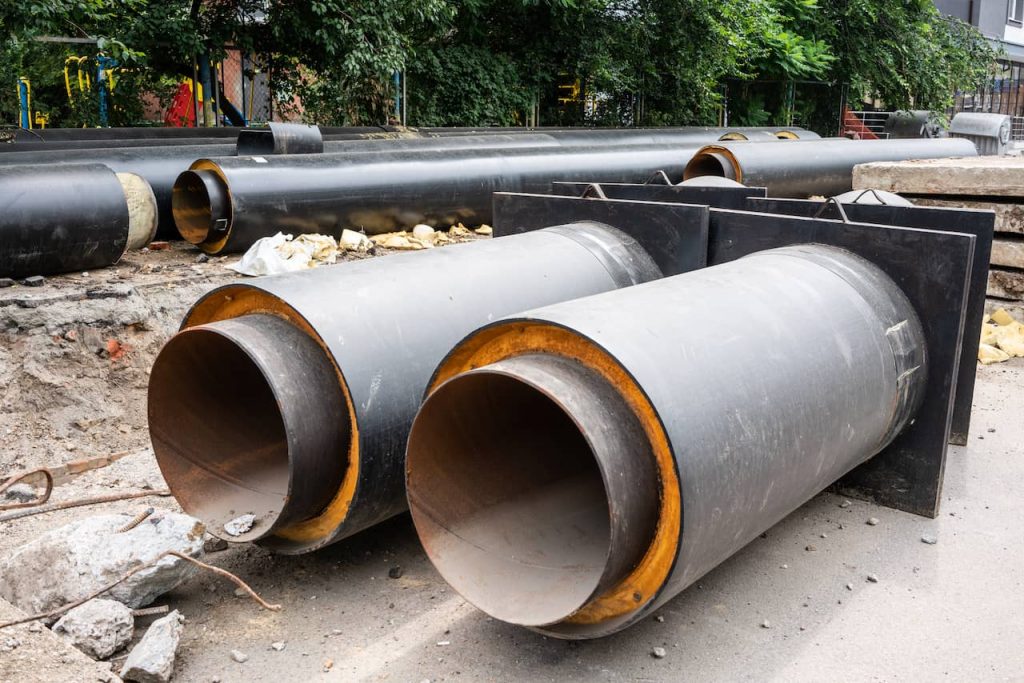 It's no secret that the aging infrastructure in the U.S. has been a significant problem for years. That's why it's not surprising that President Biden recently signed into law the Infrastructure Bill. As a company that has dedicated its efforts to rehabilitating pipelines, this new bill has certainly piqued the interest of SEKISUI, especially considering what it means for civil engineers.
Since America is expected to continue its exponential growth, the rising demands for population support are a serious concern. There will continue to be a considerable need for improvements in transportation, water, energy, technology, and civil infrastructure.
In this article, we will discuss what challenges the Infrastructure Bill addresses and what this bill means for the civil engineers, trenchless technology, and our underground infrastructure.
What Are the Infrastructure Challenges the Infrastructure Bill Seeks To Address?
According to the White House briefing, the nation's infrastructure is "crumbling." Infrastructure challenges have been a hot topic of conversation in the United States in recent months.
Since November 2021, when the $1.2 Trillion Infrastructure Bill was signed into law, civil engineers and the civil industry have been discussing how this bill will alleviate the country's infrastructure problems.
Before we look at how the bill will address the infrastructure challenges in the country, it's crucial to first know what the challenges are.
A Look Into The Challenges of Aging Infrastructure in the U.S.
Since 1998, the American Society of Civil Engineers (ASCE) has provided a report card every four years detailing the state of the nation's infrastructure after evaluating areas like stormwater drains, piping, roads, and energy facilities. In 2021 the overall grade was a C- which is considered less than favorable. This score revealed that the infrastructure in the U.S. is not quite adequate for a first-world country in the 21st century.
Unfortunately, countless infrastructure issues need to be addressed. For example, highways like Eisenhower's interstate highway system date back to the mid-1950s. Additionally, ports cannot function as they should because they cannot unload ships fast enough. Underground infrastructure is in desperate need of repair as well. The average age of sewer and water pipe in the U.S. is now over 45 years old.
These Infrastructure issues, alongside the statistics demonstrating that there is a water main break estimated to occur every two minutes and that approximately 43% of public roadways are in poor or moderate disrepair, have helped get this bill approved. However, these are only some of the key civil infrastructure areas that need to be addressed and will be covered by funding from the Infrastructure Bill.
How the Infrastructure Bill Is Going To Address These Challenges
The Infrastructure Bill will guarantee much-needed upgrades to bridges, transportation, highways, airports, ports, public transit, water and wastewater systems, etc. These upgrades aim to make the infrastructure in the country safer and more reliable.
Specifically for water and wastewater, the bill allocates $55 billion for such projects. Breaking it down even further, the bill indicates $280 million annually from 2022 – 2026 to support municipal planning in regards to sewer overflows and public notification of these events. Simply put, underground infrastructure is getting an investment in terms of repair projects over the next few years.
The Infrastructure Bill: Impact on Trenchless Technology
How does this impact trenchless technology? With growing investment in repairing pipelines there is now increased focus on the modern tools that efficiently and sustainably renew our aging infrastructure. Trenchless pipe lining methods such as Spiral Wound pipe rehabilitation will be necessary to restore aged pipes without digging the increasingly crowded above-ground.
Trenchless methods are cost-effective, eco-friendly, and proven solutions for rehabilitating culverts, storm drains, and sewers without digging or excavation. Our trenchless rehabilitation technology helps civil engineers execute their projects efficiently and effectively.
Ultimately, the Infrastructure Bill restores the critical partnership between the federal government and cities and states involving the efforts to modernize the nation's most critical infrastructure. It will also significantly boost the construction and trenchless industry. It's expected that this bill, which will be completed over five years, will positively impact trenchless methods and technology.
How Does the Infrastructure Bill Affect Civil Engineers?
Now that you know the aim of the Infrastructure Bill concerning the civil industry and how much is being allocated to infrastructure, it's time to discuss how this bill affects civil engineers.
Essentially, because of the introduction of this bill, there is a growing demand for civil engineers. Civil engineers are the skilled personnel responsible for designing and overseeing the construction of various public works, including dams, stormwater drains, sewers, airports, tunnels, roads, and bridges.
These projects cannot be completed without the expertise of civil engineers, which is why there is now a demand. The nation needs civil engineers for the numerous infrastructure upgrades that are planned to be completed within the next five years.
Ultimately, it's expected that job growth for expert services of trained civil engineers will significantly increase in the next year. It's expected that this bill will create more than 82,000 full and part-time jobs in design services and engineering. These jobs will increase the annual sector output from $352 billion (2021) to $416 billion (2026).
Speak With SEKISUI Today To Discuss Our Trenchless Pipeline Repair Solutions
It's evident that replacing lead pipes and repairing damaged pipelines is a vital part of modernizing American infrastructure over the next five years. By choosing SEKISUI for your pipeline projects, you won't need to worry about high costs or environmental damage. Our innovative pipe repair methods are ideal for storm drains, culverts, and sewers. So consider getting in touch with the expert team at SEKISUI to discuss your trenchless pipe lining needs today.