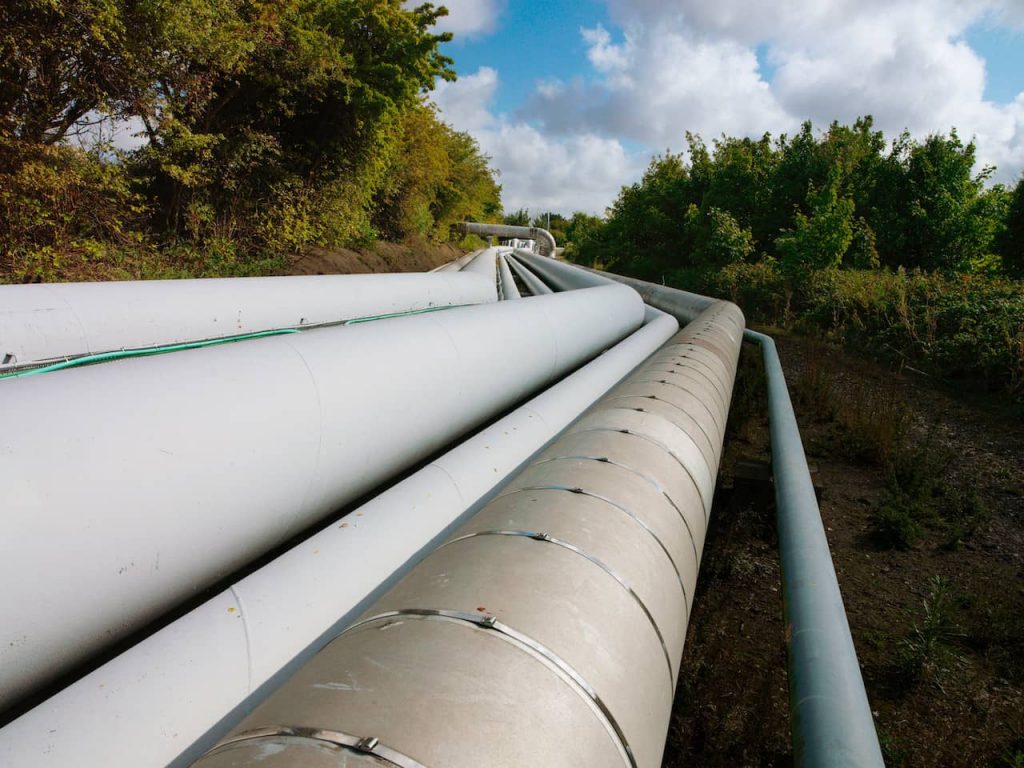 Trenchless pipe technology has come a long way since its introduction to the market. That's likely why it is often considered a more widely accepted and preferred solution to open-cut construction. Yet, trenchless pipeline solutions offered by SEKSIUI and other organizations wouldn't be possible if not for trenchless equipment.
As trenchless technology has evolved, so have the trenchless tools and other sewer pipe lining equipment used by installers to replace or install deteriorated water and sewer lines. This water and sewer lining equipment makes it possible for installers to work on underground infrastructure without major surface disruption, which saves time and money in the long run.
In this article, we will discuss some of the best trenchless equipment installers should consider outfitting their teams with.
The 4 Best Trenchless Pipe Installation Equipment Items for Installers
Below we have briefly discussed four of the best trenchless technology equipment items installers need to consider for their teams. The equipment we speak about has been proven to work with seamless trenchless pipeline methods, and each tool is recognized as reliable and highly effective.
1. Ditch Witch JT25 Drill
The Ditch Witch JT25 Drill is ideal for installers needing to install utility pipes and cables up to four inches in diameter. This drill can install piping and cables at lengths of up to 500 feet and offers thrust and pullback of an impressive 27,000 pounds. In addition to this, it has an astonishing rotational drive capable of producing 4,000 pounds per foot of torque.
Many consider this drill a workhorse because it is designed and manufactured for low maintenance and high productivity, meaning it will last for countless projects. It is also incredibly stable because it has been specially engineered with a low center of gravity and is recognized as the stablest drilling machine of its type.
Moreover, many installers like this drill because it is the quietest among the other Ditch Witch drills with smooth operation capabilities and multiple functions. No matter the terrain, this drill will get the job done.
2. VCAM-6 HD INSPECTION SYSTEM
Before a trenchless pipeline installation can commence, it's crucial to inspect the pipeline and assess the level of degradation and if there are any hazards that could impede the installation.
One of the best tools to do this is the Viva-Metrotech VCAM-6 HD inspection system. This system is ideal for inspecting municipal collection systems, lateral pipelines, and indoor commercial lines that have a diameter of three to eight inches.
Many find this inspection system particularly helpful with harsh lateral inspection conditions in sewer pipelines. Interestingly, the VCAM-6 inspection system is also rugged, versatile, and reliable and provides installers with crisp and detailed HD video inspections. Furthermore, it's also easy to charge and is wholly portable, making it beneficial no matter the project.
3. SEKISUI SPR Spiral Wound Lining
Some of the most innovative machinery in the trenchless industry involves Spiral Wound Lining. Before we dive into this type of equipment, it's important to understand we are discussing the winding machines that construct the PVC liners directly within the host pipe.
Spiral wound liners consist of a continuous PVC strip that is formed into a uniform liner via machinery. The machinery used depend on the application. For instance, the SPR™EX winding machine, which covers diameters between 6" – 42", sits stationary at the pipe entrance while constructing the liner. The PVC strip's edge is locked within the cage at the pipe entrance and the formed liner is subsequently pushed to the opposite end.
The equipment for 40" – 60" Spiral Wound applications consists of 2 machines that vary depending on the specific application. SPR™TF/RO features a compact piece of machinery that travels the length of the pipe segment while locking the liner together. For certain applications, a more robust piece of machinery will be necessary. This equipment boasts hydraulic arms that traverse the pipeline and construct the PVC liner. This machine-wound PVC process was recently used to renew a 51" sewer in Portland Oregon. Both the compact and more robust machinery are a tight-fit lining process that require no annular space grouting.
For the largest diameters between 32" – 200"+, the SPR™ winding machine will be utilized. Like SPR™TF/RO, this equipment traverses the line segment while constructing the PVC liner. The liner is formed along a guide frame that is made in the shape of the host pipe. This winding equipment is capable of constructing round and non-round PVC liners. 
4. TT Technologies Grundowinch 
Another crucial equipment item installers need for trenchless pipeline rehabilitation is a premium quality winch. The TT technologies 3-ton Grundowwinch is one of the most reliable winches for underground applications like pipe bursting, pipe pulling, swage lining, and slip lining.
This winch is conveniently available in a gas engine model or an air-cooled diesel engine model, and it comes equipped with a handy adjustable book.
In addition to this, the TT Technologies Grundowinch is capable of highly accurate winching because it has a variable speed constant tension function. Ultimately, this winch can sense when cable slack has occurred and automatically rectify the cable slack problem.
Speak With an Expert at SEKISUI About Our Trenchless Spiral Wound Pipe Lining Equipment
As can be evidenced, the equipment discussed in this article are some of the best and most crucial tools and items needed for seamless trenchless pipeline installation projects. Installers interested in a seamless trenchless pipe installation should speak with an expert at SEKISUI about our spiral wound PVC pipe liner products.
Our revolutionary liner technology is adaptable and versatile, meaning it can be used in several applications like sewerage, culvert, and storm drain renewal and rehabilitation. You can contact us here to learn more about SEKISUI's past projects and rehabilitation methods.