30" RCP Lining in Cobb County, GA
30" RCP Lining in Cobb County, GA
A failing 30″ Reinforced Concrete Pipe (RCP) needed renewal in Cobb County, GA. The pipe is located within Tramore Park in the city of Austell. The roughly 500 LF section  witnessed corrosion and cracking and needed a trenchless rehabilitation solution.
Challenging Location & Heavy Rains
The ~500 LF pipe needed to be broken up into 2 separate sections, so a manhole was installed roughly halfway between, resulting in ~300 LF and ~200 LF lines to be renewed. The location also proved a bit challenging as the pipeline runs beneath a remote part of the park, hundreds of yards from paved roads. The project was successfully bid and awarded to Spiral Wound installer, Ruby-Collins inc. with construction beginning June, 2021.
Ruby-Collins utilized SPR™EX, a tight-fitting PVC liner to renew the 30″ RCP. The SPR™EX process is well suited for difficult access locations as the above ground setup is minimal. The process also allows for live flow lining, an important aspect as other lining methods may have required a dry pipe.
However, on the initial installation day heavy rains swept through the area, resulting in flooding. This led to surges and overwhelming flows within the pipeline. The decision was made to open the pipe back up to allow the excess flow to pass through and prevent overflows.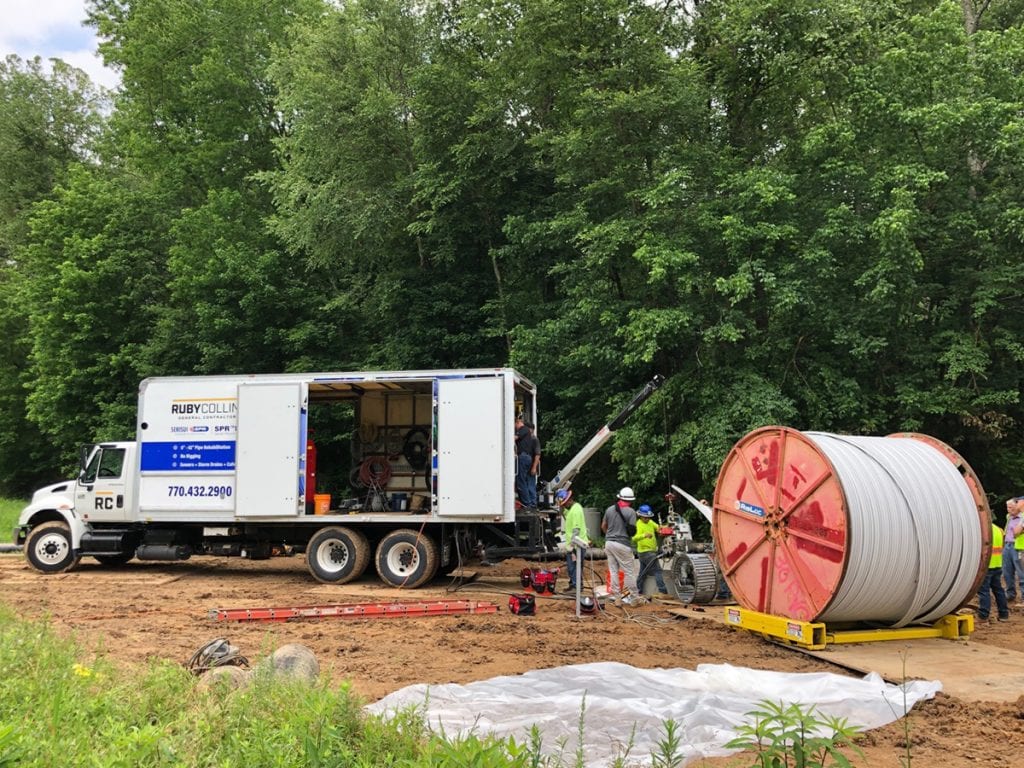 Lining the +300 LF Section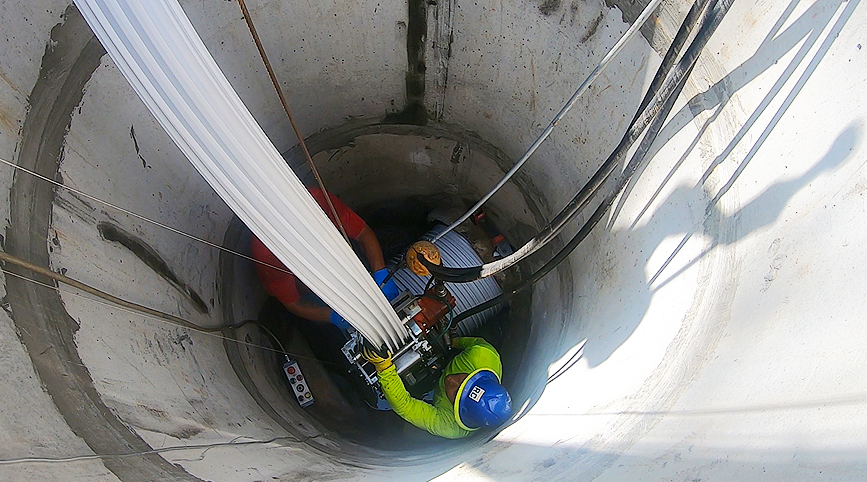 When the rain finished and the flows became controllable, Ruby-Collins mobilized back to Tramore Park to resume the project. The ~200 LF was completed before the heavy rains, so the team set out to line the +300 LF section; the longest segment lined by 30″ machine-wound PVC Liner in the United States.
The SPR™EX machine pushed the wound PVC towards the opposite access at a fixed diameter smaller than the host pipe. Once the liner reached the termination manhole, a secondary lock was severed by retracting a wire and the PVC liner expanded to fit tightly against the pipe wall. Read about how the SPR™EX expansion process works. In the end, Ruby-Collins successfully renewed the deteriorating RCP.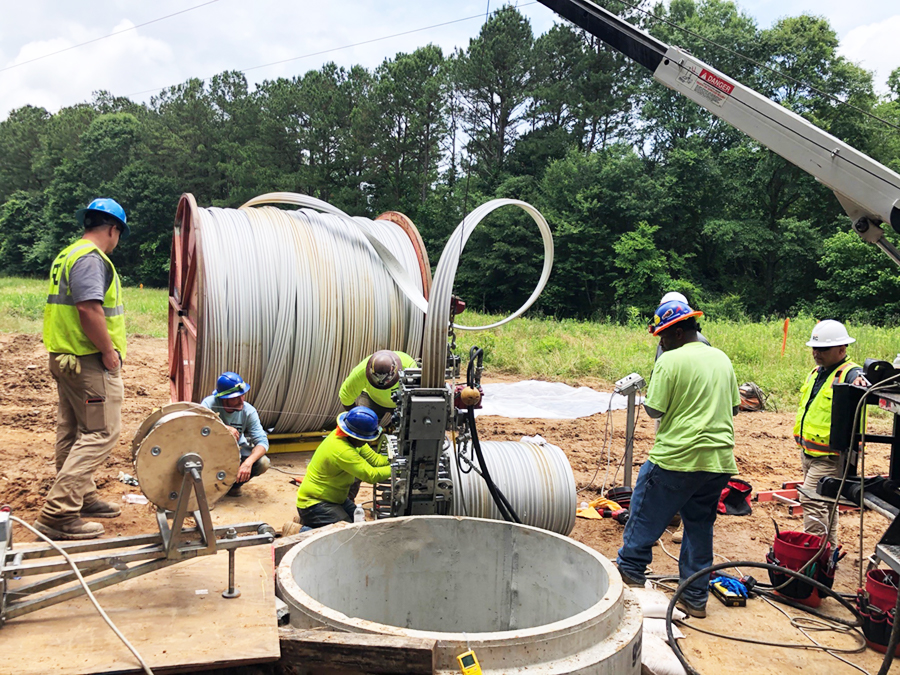 About Our Spiral Wound Installer
Ruby-Collins, Inc. is headquartered out of Smyrna, Georgia and mainly performs work in Georgia, Florida, North Carolina, and South Carolina. Ruby-Collins, Inc. specializes in Water and Wastewater Treatment Facilities, Utilities of all sizes, Sanitary Sewer Systems, Storm Water Systems, Water Systems and Force Mains, Pump Stations, and Tunnels.
Pipe Rehabilitation Project in the Southeast?