Trenchless Pipeline Contractor Support Services
For more than 70 years, SEKISUI has provided numerous industries with service solutions. In particular, SEKISUI has been able to, in recent years, offer trenchless contractors innovative trenchless pipeline solutions. 
What exactly can SEKSUI do for trenchless technology contractors, and why do pipeline construction contractors benefit from working with SEKISUI? This article will address these pertinent questions and go a step further by discussing the various specific trenchless pipeline services SEKISUI offers contractors.
Why Do Contractors Benefit From Working With SEKISUI?
Before looking into what SEKISUI can do for trenchless contractors, we thought it prudent to first establish why contractors benefit from working with SEKISUI. 
At SEKISUI, we understand that pipeline contractors are tasked with the crucial role of maintaining and repairing the underground pipe infrastructure in cities and towns across the U.S. Often repairing and maintaining underground piping infrastructure is time-consuming, expensive, and complex. 
SEKISUI's trenchless pipelining method makes these processes easier, cost-effective, and environmentally sustainable. With this method, pipeline contractors can easily restore deteriorated and damaged pipelines without excavation or digging. 
Our company has utilized state-of-the-art industry-leading technologies to develop this solution so that pipeline contractors can be guaranteed the trenchless pipeline solution will work. With our trenchless solution, contractors can have peace of mind knowing that they will be able to renew sewers, culverts, and storm drains easily and efficiently. 
As a leading innovator in trenchless contractor technology, our Spiral Wound Lining methods are some of the best sustainable solutions for pipeline rehabilitation.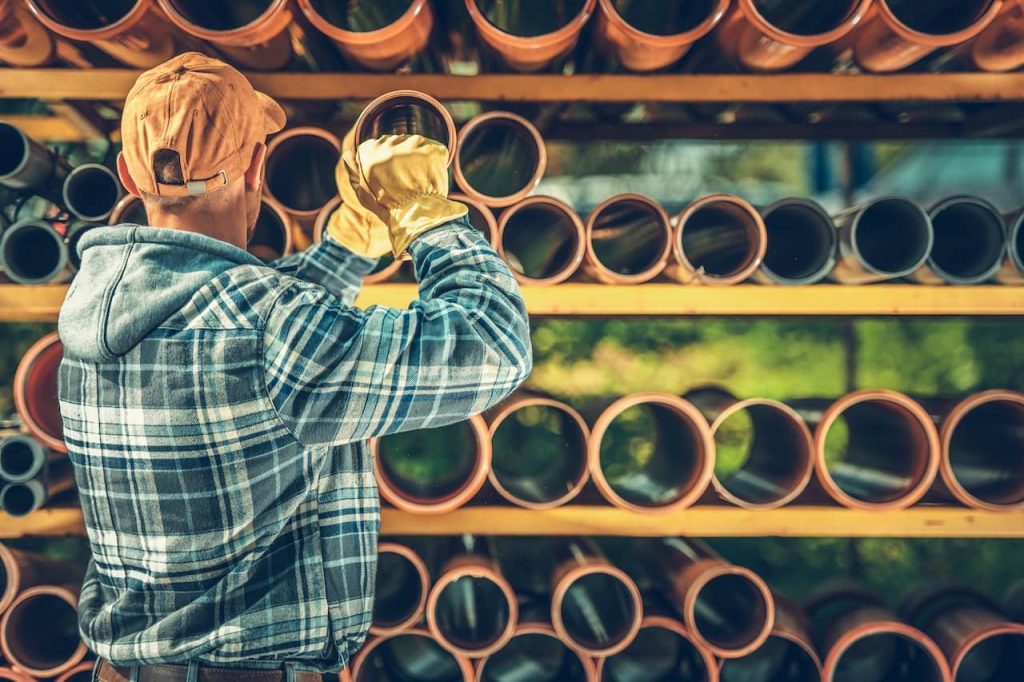 What Can SEKISUI Do For Pipeline Contractors?
Below we have included the three key areas our company's trenchless pipeline contractor support services are most useful. 
Sewer pipelining: Usually, the first signs of a sewer pipeline collapse are foundation changes, sewer blockages, and changes in lawn growth. When a sewer pipeline has collapsed, fixing it can be challenging. Fortunately, fixing a sewer pipeline collapse without digging is possible with the SEKISUI Spiral Wound Lining rehabilitation method. Additionally, a sewer pipeline can be fixed during a live flow using the Spiral Wound Lining method, making it far more efficient than digging methods. 
Storm drain lining: Unfortunately, storm drains are not as foolproof as many people are led to believe. In many instances, storm drain damage can lead to permanent erosion and flooding, making it incredibly difficult for pipeline contractors to fix. Since Spiral Wound Lining is a trenchless solution, it can re-line storm drains and fix flooding and erosion issues. 
Culvert lining: Culverts are structures (often built from pipes) that channel water past obstacles. When a culvert sustains damage, road damage can ensue, which can cause harm to the surrounding environment and disrupt traffic, leading to accidents and loss of life. That's why culverts must be fixed and repaired when damage is noticed. Trenchless pipeline contractors can utilize Spiral Wound Lining to prolong the life of culverts in a way that is guaranteed to be minimally disruptive. 
What Are The Specific Products Offered By SEKSUI For Trenchless Pipeline Contractors?
SEKISUI provides pipeline contractors with three spiral wound pipeline installation methods that restore old, damaged, and deteriorated pipelines without digging. 
Interestingly, the spiral wound pipeline rehabilitation solution differs from what other companies offer in that it is a wholly mechanical process. SEKISUI utilizes PVC strips that have been wound to form a fully operational structural pipe within an existing pipe. Have a quick look below to learn more about the three trademarked methods we offer. 
SPR™EX
The SPR™EX pipeline rehabilitation method is used for small diameter culverts, sewers, and storm drains of between 6 and 42 inches. This 100% trenchless and tight-fit pipeline structural lining solution can be implemented by contractors for deteriorated pipes. Even though the PVC profile is wound directly into the original pipe, it can withstand all applied loads. 
With this method, a hydraulic winding machine is used. This machine is lowered into an access chamber, and then a PVC strip is inserted into the winding machine. Once this has been completed, the pipe liner is constructed and then moved towards the upstream manhole, where it is restrained and then expanded for a  tight fitting liner. 
SPR™TF
The SPR™TF spiral wound pipeline rehabilitation method is used for sewers, storm drains, and culverts with a diameter of between 40 inches to 60 inches. This 100% trenchless lining solution requires no annular space grouting because PVC liner is laid flush against an original pipe wall. 
The SPR™TF Spiral Wound Lining method is the latest pipeline rehabilitation service we created at SEKISUI. Instead of using one hydraulic winding machine like the SPR™ EX method, the SPR™ TF method has two lining methods. The machine used (rotating hydraulic arms or a lightweight, compact machine) will depend on the project. Yet, both machines move through a pipeline to construct a tight-fit liner. 
SPR™ 
For round and non-round storm drains, sewers, and culverts with a diameter of between 32 inches and 200 plus inches, the SPR™ spiral wound pipe lining method is most suitable. This method provides complete structural rehabilitation for contractors. 
With the SPR™ method, a PVC profile strip is wound into a pipe by a traverse winding machine. As the machine travels through the length of a pipeline, it constructs a liner at a predetermined fixed diameter. Unlike the SR™EX and SPR™TF methods, grout is utilized to fill the annular space. 
Choose SEKISUI For Your Trenchless Pipeline Needs
Based on what SEKISUI can do for trenchless pipeline contractors and the support services (pipeline methods) they offer, you might want to consider SEKISUI. The three spiral wound pipeline methods offered allow a level of versatility in pipeline rehabilitation that you might find challenging to obtain elsewhere. 
With the services SEKISUI provides, you will be able to fix underground pipelines; storm drains, culverts, and sewers in an environmentally-friendly, safe, and cost-effective manner. To find out more about the trenchless pipeline contractor support service SEKISUI offers, you can contact us to speak with a pipeline solutions expert.