96" Pipe Restored by SPR™
96" Pipe Renewed in Minneapolis
The Minneapolis East Interceptor Control Gate structure project was bid and awarded to PCI Roads in April, 2021. The project included renewing roughly 975 LF of 96″ RCP.
SAK Construction & Training
PCI Roads chose Spiral Wound installer, SAK Construction, to perform the rehabilitation work on the 96″ RCP. SAK decided SPR™ Spiral Wound liner was the best trenchless lining solution for this application. SPR™ is the PVC lining solution for pipes between 36″ – 200″+; it can also renew round and non-round shaped pipelines.
Given the complexity of the project, SEKISUI SPR and SAK conducted a training to ensure project success. This training was a combination of online and onsite assistance due to ongoing travel restrictions.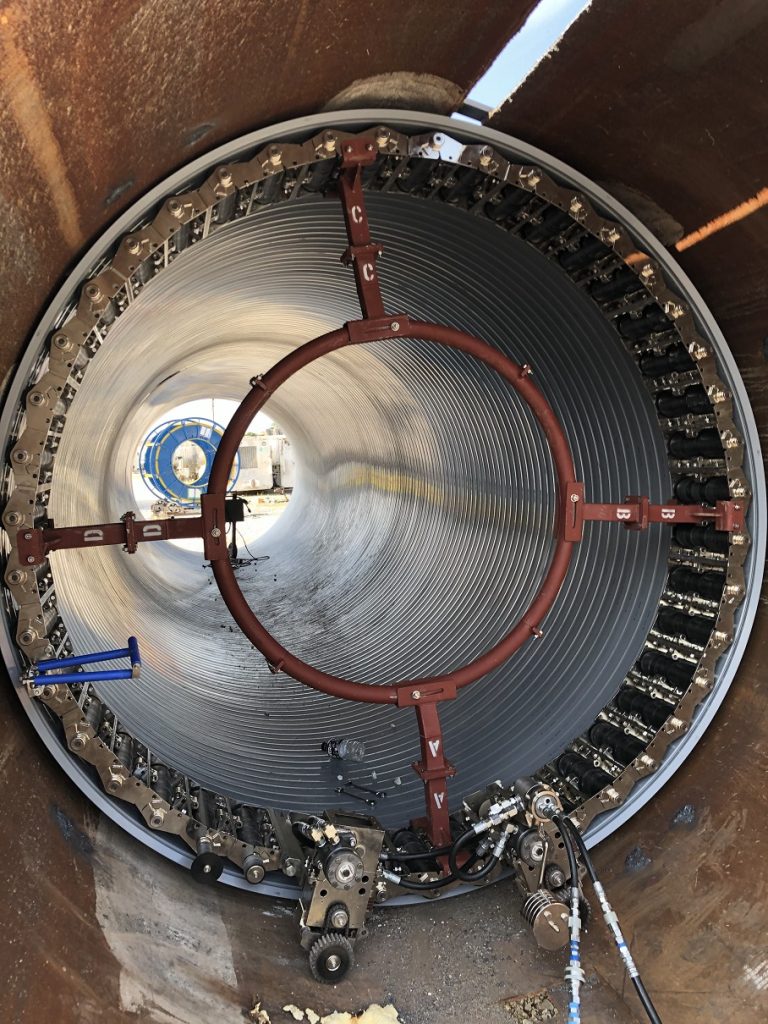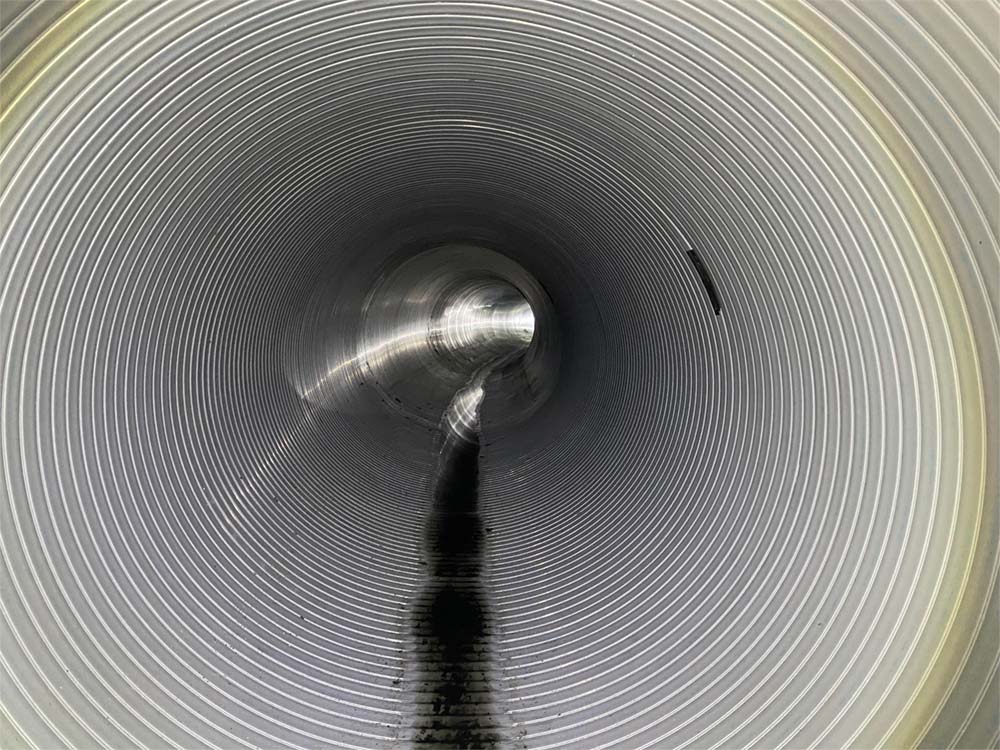 Once the training was completed, SAK moved forward with construction. The 88″ PVC liner was successfully installed in October 2021. Although the host pipe diameter went from 96″ to 88″, the SPR™ liner boasts improved hydraulic capability with a new roughness coefficient of 0.010 as compared to the previous 0.014.
The combined competencies of SEKISUI SPR and SAK resulted in a successful installation for an otherwise challenging application. 
About Our Spiral Wound Installer