Continuing Work in Abu Dhabi
After the successful completion of the first SPR™ ST contract in Abu Dhabi in December 1998, the next rehabilitation contract in Abu Dhabi's sewer rehabilitation program, namely ADSS 190/5, was awarded and SPR™ ST was again chosen. 
The total scope of the project encompassed 4.7 kilometres (2.9 miles) of gravity flow sewer pipelines in the following diameters: 0.9 km of 500/600/700mm (0.5 miles of 20/24/28 in), 1.1 km of 850/1000/1200mm (0.7m of 34/40/48 in) and 2.7km of 1400mm (1.7m of 56 in). The clients insisted on a stringent stand-alone stiffness for liners with a requirement of either 5000 N/m/m or 7500 N/m/m dependent upon the depth of the pipeline and the measured deflection in the existing GRP pipe.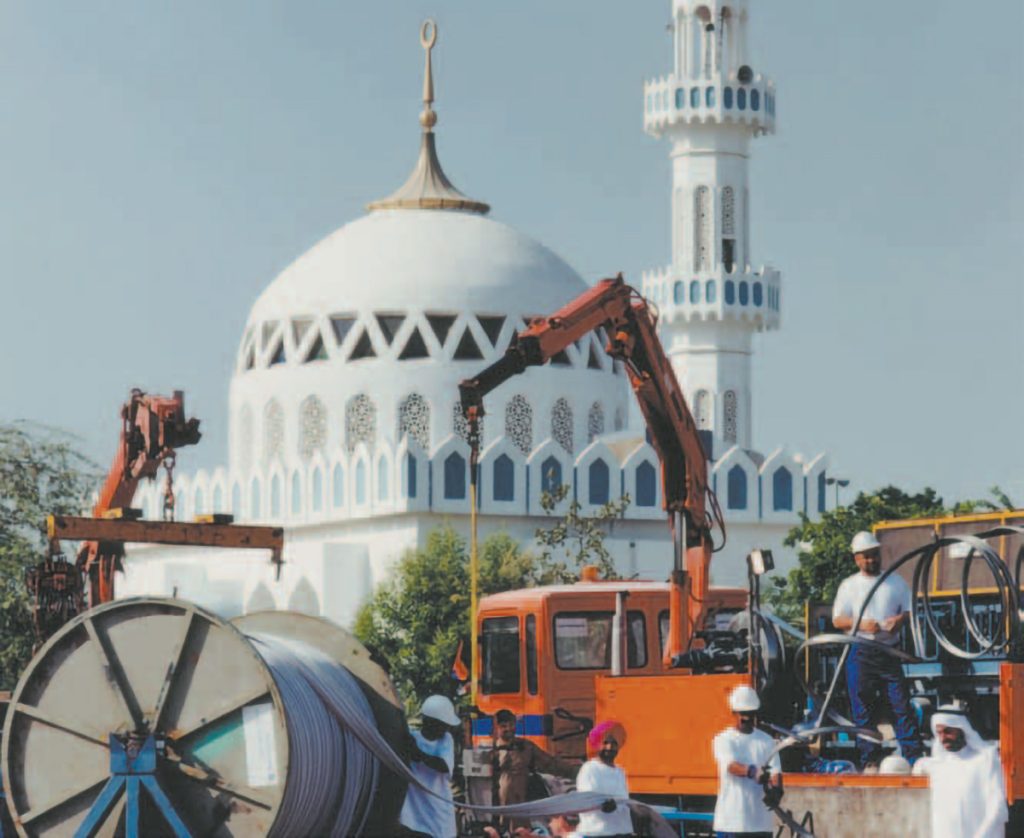 The liner installation commenced in late October 1999, starting on the 500mm (20 in) diameter lines and progressing through to the 1400mm (56 in) diameters. This project displayed the wide range and adaptability of the SPR™ ST system, as well as SEKISUI SPR's ability to tailor solutions for specific problems. For the diameters up to 1000mm (40 in) the existing plastic profile designs were configured with stainless steel reinforcement to resist the highly saline groundwater present in the area.
For the 1200mm (48 in) and 1400mm (56 in) diameters, a new profile was developed, specifically to meet the high stiffness requirements of 7500 N/m/m. Minimal infrastructure was required on site to produce a large diameter, very high stiffness liner. Work on the overall project was completed on site at the end of June 2000, several months ahead of schedule.