NuLine Technologies recently renewed 8", 10" and 18" sewer using SPR™EX for the City of Buena Park, CA. They were able to install the PVC liners in live flow by using plug and release methods to avoid temporary bypass pumping.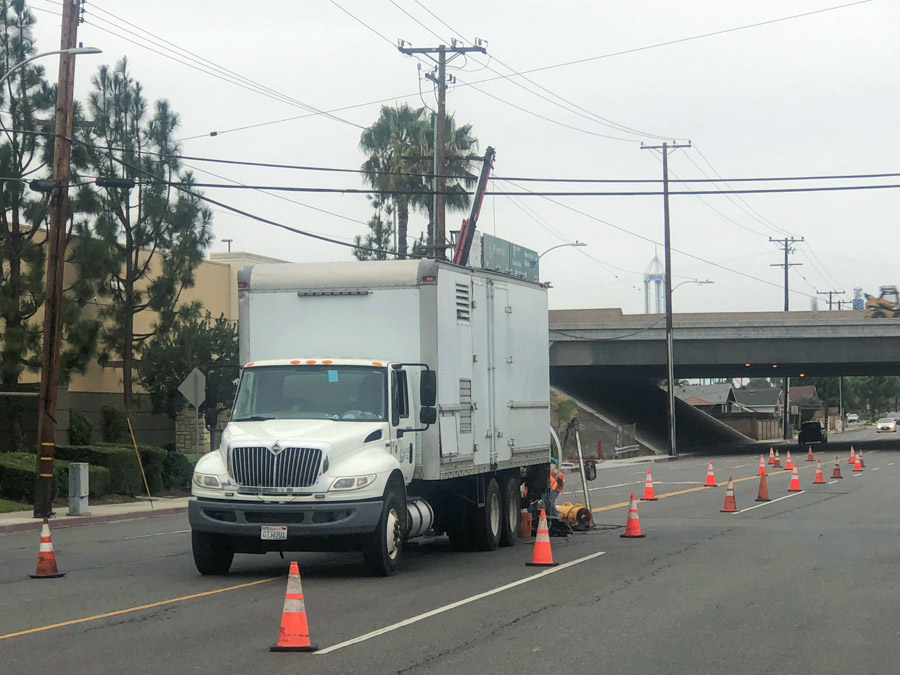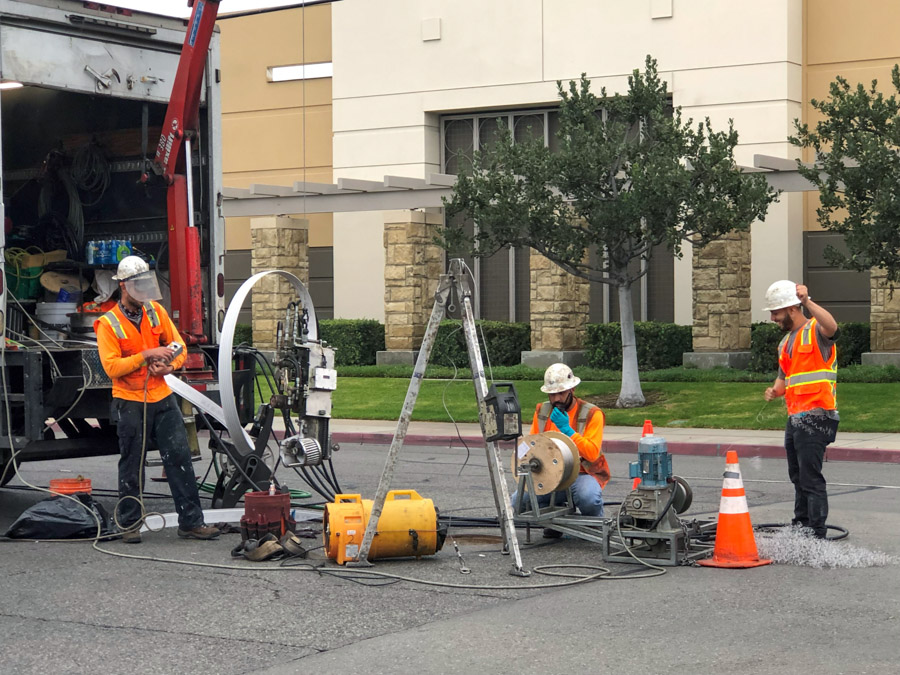 Choosing Spiral Wound Lining
The City of Buena Park specified SEKISUI SPR™EX PVC liners for their 2020-2021 Sewer Lining at Various Locations project. The scope of work included 7650' of 8", 1350' of 10" and 60' of 18". The city issued performance based specifications and referenced "Standard Specifications for Public Works Section" aka "Green Book Section 500 – Pipeline Rehabilitation System" for their project. Though other trenchless rehabilitation methods were specified, SPR™EX was the best solution for this challenging rehabilitation project. A contributing factor in choosing SPR™EX was that many line segments were located on streets where setting up temporary bypass pumping proved impossible. With the flat slopes, the sewers typically were running very full, which presented challenges for the CIPP process.
Small Construction Footprint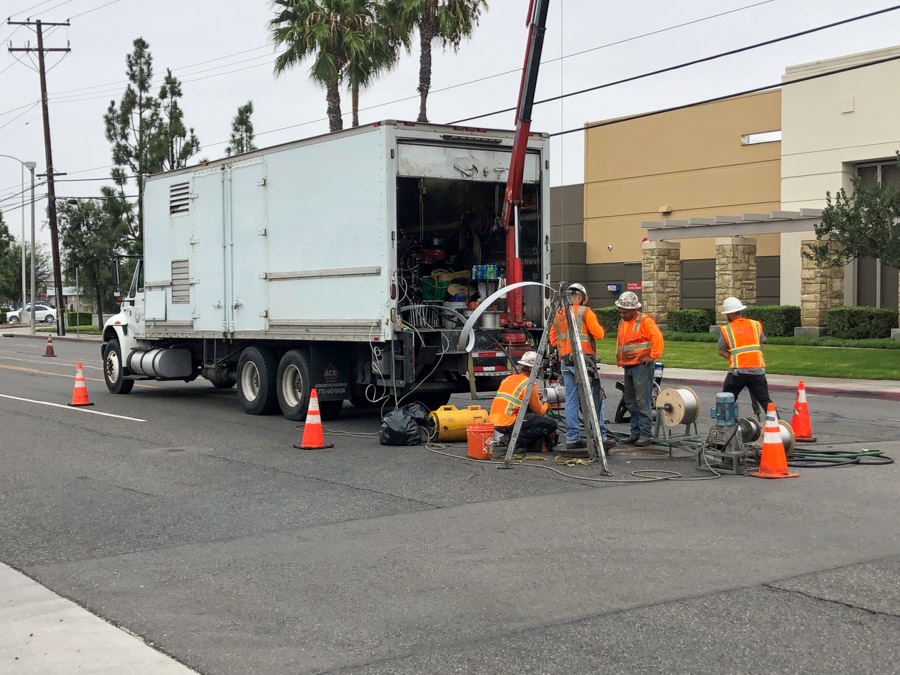 NuLine Technologies, a licensed installer for SPR™EX, was able to install the liners in live flow by utilizing plug and release methods to avoid bypassing. However, some bypassing was utilized for certain locations to reduce the flow for lateral reinstatement when needed. The setup involved over 700' of 8" lining during peak morning rush hour traffic at the intersection of Orangethorpe and Western Avenues. With minimal/no bypass pumping combined with the small construction footprint of Spiral Wound, the SPR™EX installation crews were able to avoid major community disruption.
About Our Spiral Wound Installer
Nu-Line Technologies is one of our Spiral Wound installers located in California. Nu-Line has over 2 decades of experience installing our SPR™EX liners and additionally works in the plumbing, drain cleaning and building industries. Nu-Line is located out of Encinitas, CA.
Pipe Rehabilitation Project in California?